UNLEASH YOUR FULL DRUMMING POTENTIAL BY MASTERING THE FOUNDATIONAL CONCEPTS OF PHRASING, TIMING, AND TECHNIQUE.
- Tired of practicing stuff that's cool to learn but really doesn't take you anywhere when it comes to serious improvement?
- Feeling overwhelmed by the huge amount of online information and educational content?
- Looking for some really valuable material that can make a difference in your progress?


You're in the right place then!


MODERN DRUMMING MASTERY is your key to finally unlocking your next level of drumming, based on the same principles that I've used, and refined through the years, to develop my own way of playing drums.
A full ONLINE STREAMING COURSE for intermediate to advanced drummers, subdivided into 8 chapters, in which I condensed all my knowledge and personal research on some of the hottest topics in contemporary drumming.

WATCH THE TRAILER
Find out why this is the right course for you:
Why is it different?
Not only will you get the exercises that you're craving for, but more importantly, you will learn how to work on fundamental concepts that can really be developed in countless ways. Challenge yourself and see how far you can take these ideas – sky is the limit!


Learn the right, useful stuff.
You just don't need hundreds of lessons about single licks or grooves (although they might be fun to learn). Few, correct concepts, will get you to work on the most important areas of drumming, and it takes responsibility to improve for real. So, it's a lot of work if that's what you're looking for!
These lessons are the result of 25 years of drumming experience and personal research – not just generic information that you can find anywhere else.

Be authentic.
I don't want to create an army of clones! And you don't need to copy what I'm playing or learn anyone else's phrases to become a better drummer. Your ultimate goal as a drummer should be developing your own personality behind the set, and I'm giving you all the tools that you need to reach it.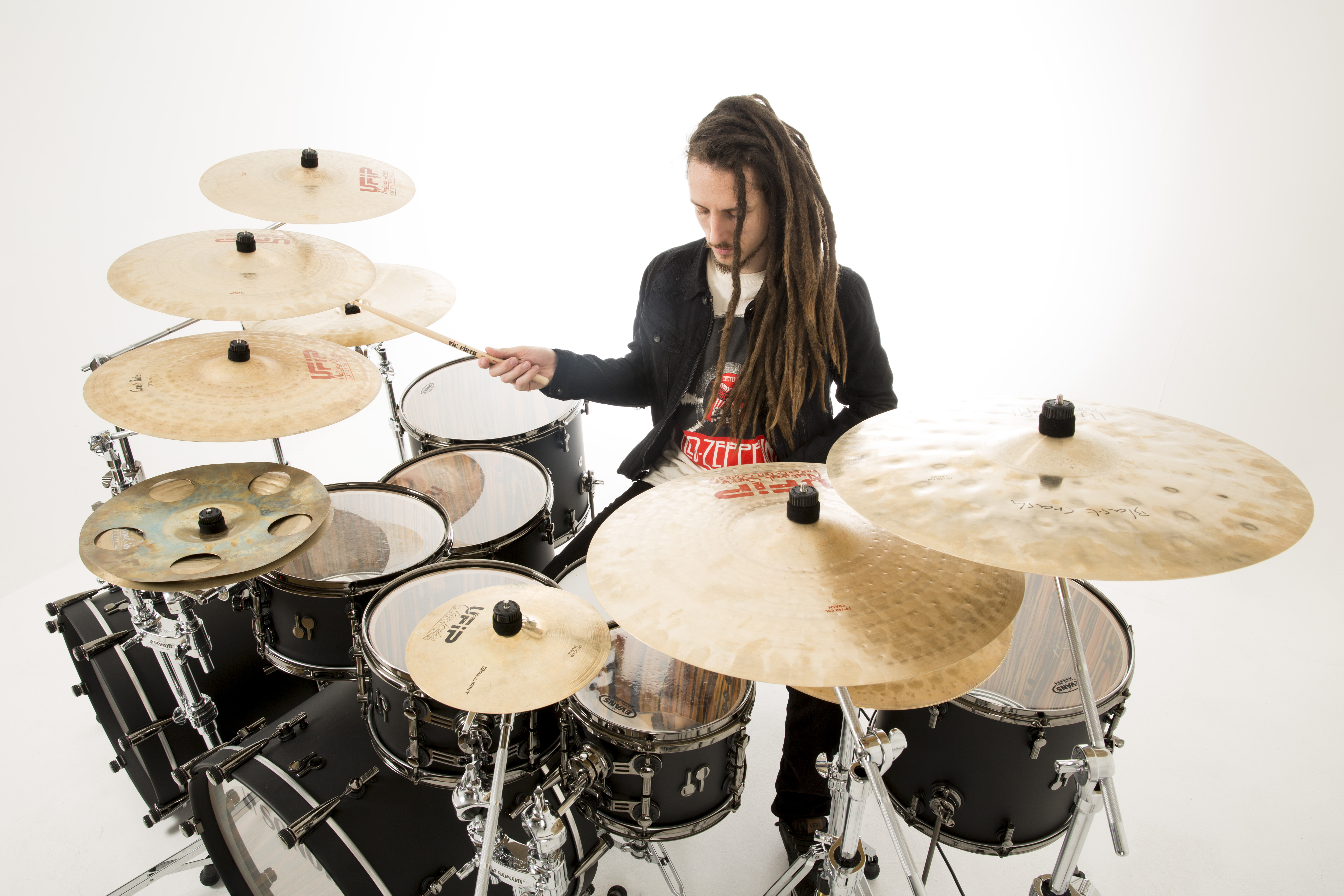 Who am I and why should you listen to me?
Hi, I'm Fede Paulovich
I'm a live/session drummer, clinician, and teacher from Milan, Italy, with more than 18 years of experience as a professional musician. I've toured all over the world with my band Destrage as well as a solo performer, playing several international drum festivals and clinic tours. 
I've been drumming for legendary singer Paul DiAnno and the Saturday Night Live TV show, and I've played with a great variety of artists, recorded dozens of albums, and taught hundreds of students in almost two decades of teaching career. 
Highly demanded, hard-working professional, but most of all, real drum passionate, since 1994.

A few words from the pros:
Not convinced yet? It's hard to condense my expertise in just a few lines, but maybe you wanna check out what my good friends and colleagues have to say about what I do: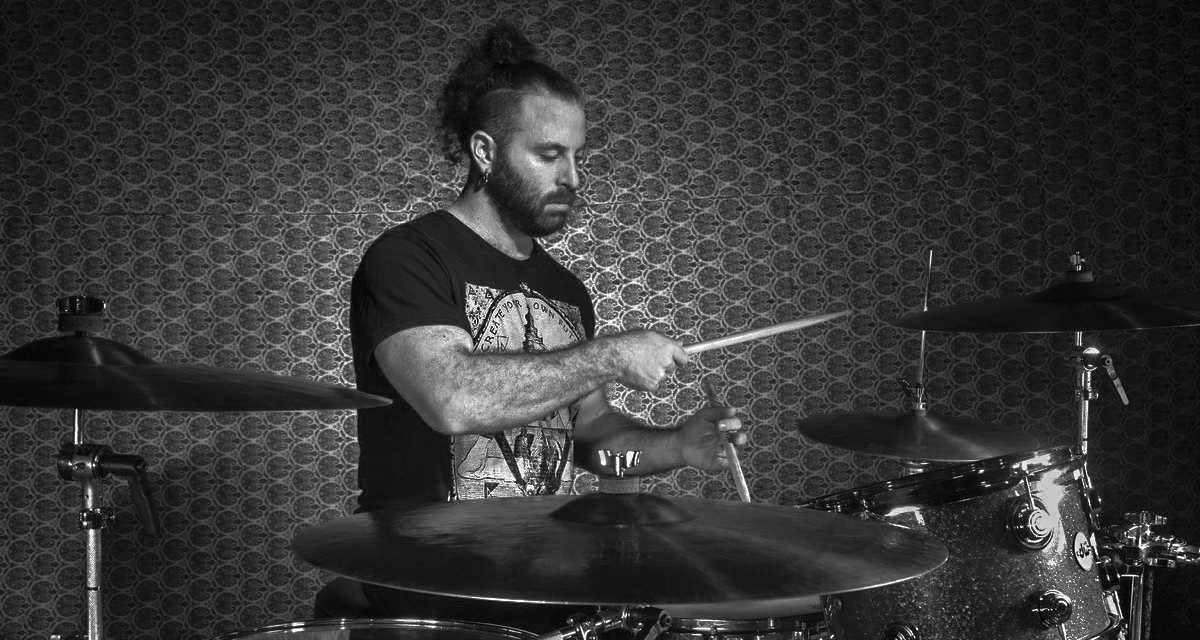 "Federico and I have known each other for nearly 15 years now. Not only is he a dear friend but he's one of the most technically proficient players around, as well as a fantastic teacher - neither of those things do I say lightly."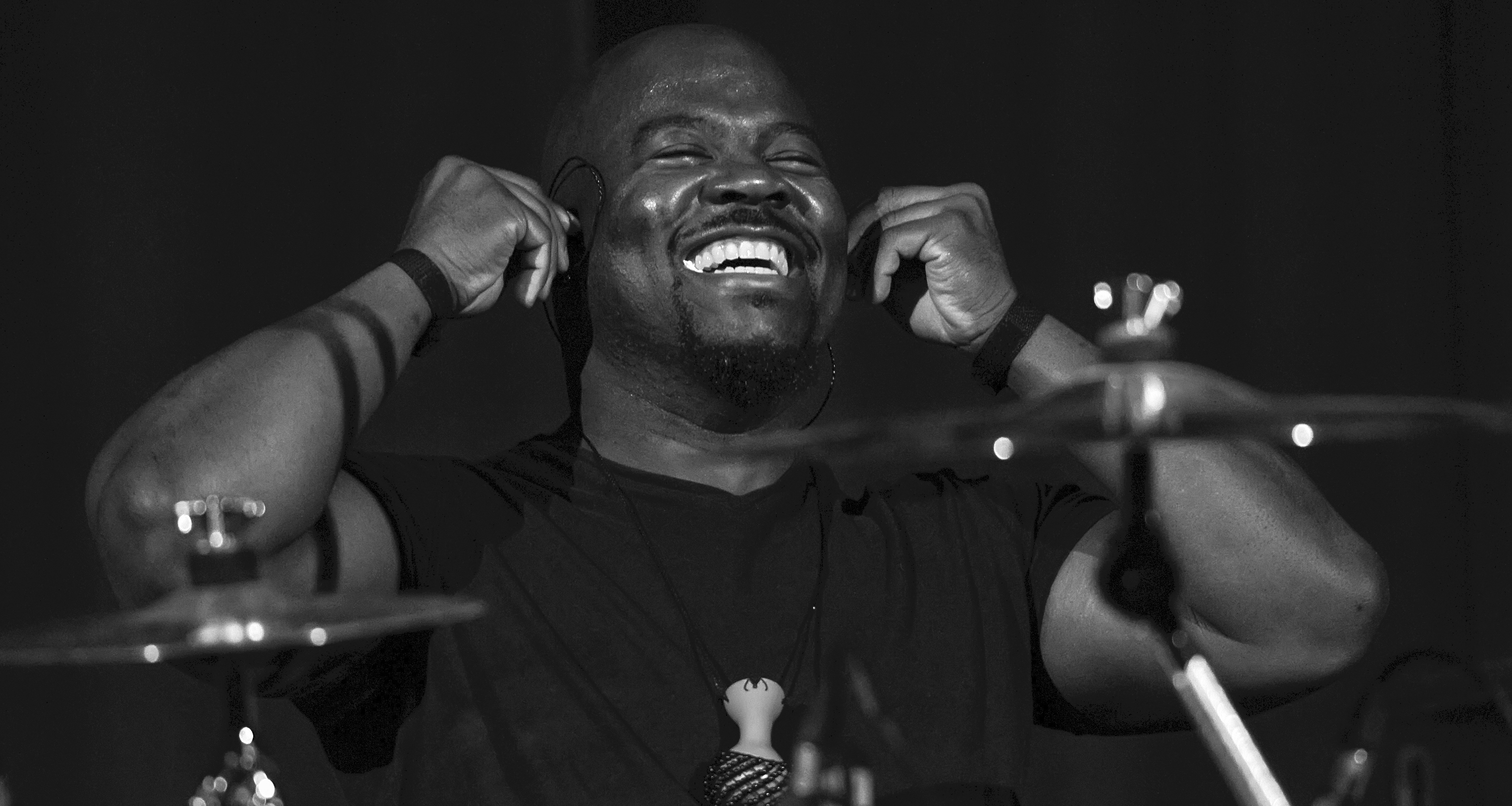 Chris Coleman
"One of my favourite drummers, more so my friend...Fedi is well rounded. He can play many aspects of Drumming & Musical situations. His (understanding) is what sets him apart...
hahaha...he's like Pandora's Box "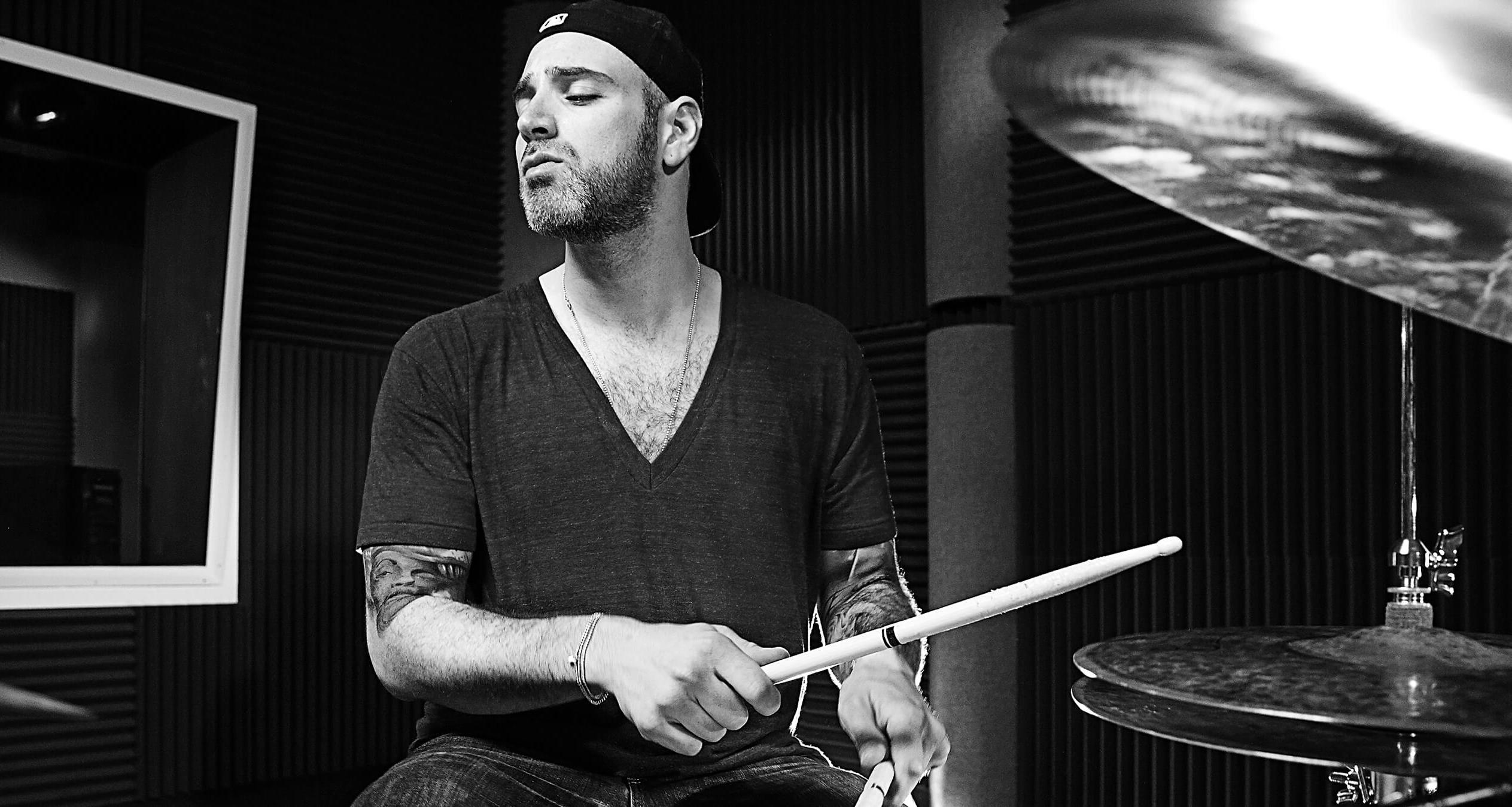 Matt Halpern
"Fede is a mind-blowing drummer. It's rare to find a drummer who literally has it all. He's got feel, he's got a great sense of groove, he's got power, he's got speed, he's incredibly creative, and he's extremely knowledgeable. It's so obvious that drumming is his life because his passion and dedication shines through every note he plays.
He's a monster!"

Curious to see what's inside?
I'm quite obsessed with quality, so I really wanted to work with the best professionals to ensure you the highest audio and video quality for these courses. See it for yourself: check out this short lesson preview.

Sign up NOW and claim your BONUSES!
Time is money, and since you are still here reading, I would like to thank you for your time and attention by adding some more value to this package at no charge!


If you enroll NOW on this page you will get 2 extra courses FOR FREE:

- Bonus Course "3 Rules for an Efficient Practice System" - Value $49

- Bonus Course "Build Your Drum Vocabulary One Word at a Time" - Value $39

These 2 courses are complementary to MODERN DRUMMING MASTERY, as they will teach you strategies on HOW to practice the exercises that you'll learn in the course, and how to make them part of your current vocabulary so that you can finally use them in real musical situations.


I'm very happy to include this material in the offer, because I think it's very valuable and I'm sure you're gonna dig it!

So here's a recap of what you'll get: 


- 8 video lessons for a total of 4h 37min
- Downloadable pdfs with all the exercises 
- Bonus Course "3 Rules for an Efficient Practice System" - Value $49
- Bonus Course "Build Your Drum Vocabulary One Word at a Time" - Value $39
- Subtitles in 5 languages: ENG, ITA, JPN, ESP, PTG
- Free updates of the course
- One-time payment, lifetime access 
- Instant access to all the material: watch it as many times as you want
- Email customer service


I WISH THERE HAD BEEN A COURSE LIKE THIS WHEN I WAS A STUDENT!

F.A.Q.


When should I expect to receive the course?
This is not a physical product so you won't have to wait for it to be delivered in your regular mail box! 
It's an ONLINE COURSE so you will have INSTANT ACCESS to all the videos right after the purchase.
Can I download the videos?
The videos are hosted on Teachable so you can only watch them online, it's the only way for me to provide subtitles in 5 languages. But you can download the pdfs!
Is this course suitable for drummers of any level?
Although the course contains information that will be surely useful for drummers of all levels, it is better suited for intermediate to advanced drummers. There's a certain level of understanding and technical skills required to fully take advantage of all the material that I'm explaining. A course for beginner to intermediate drummers will be soon available too!
Easy Secure Payment
I buy myself a bunch of stuff online and I know how important it is to grant safety when making transactions.
This is one of the reasons why I chose Teachable as a platform for my courses.


My best offer: get the most value


Putting together this course has been an INSANE amount of work, effort, and dedication.
My goal was to deliver the best educational product I could possibly create, condensing what I believe are the most important concepts that I've developed in 25 years of experience.
To learn the same amount of information taking private lessons with me you would easily spend thousands of dollars.


And if you had to purchase each lesson separately, the total value of MODERN DRUMMING MASTERY plus the 2 bonuses would be more than $500.


But since I think you really can't afford to miss this opportunity, I made my best ever, limited-time offer, so you can now have the full package for ONLY $197!!!


And if that wasn't enough for you, I made it even easier to afford it as you can choose the 3 months payment plan, for ONLY $79/month!!!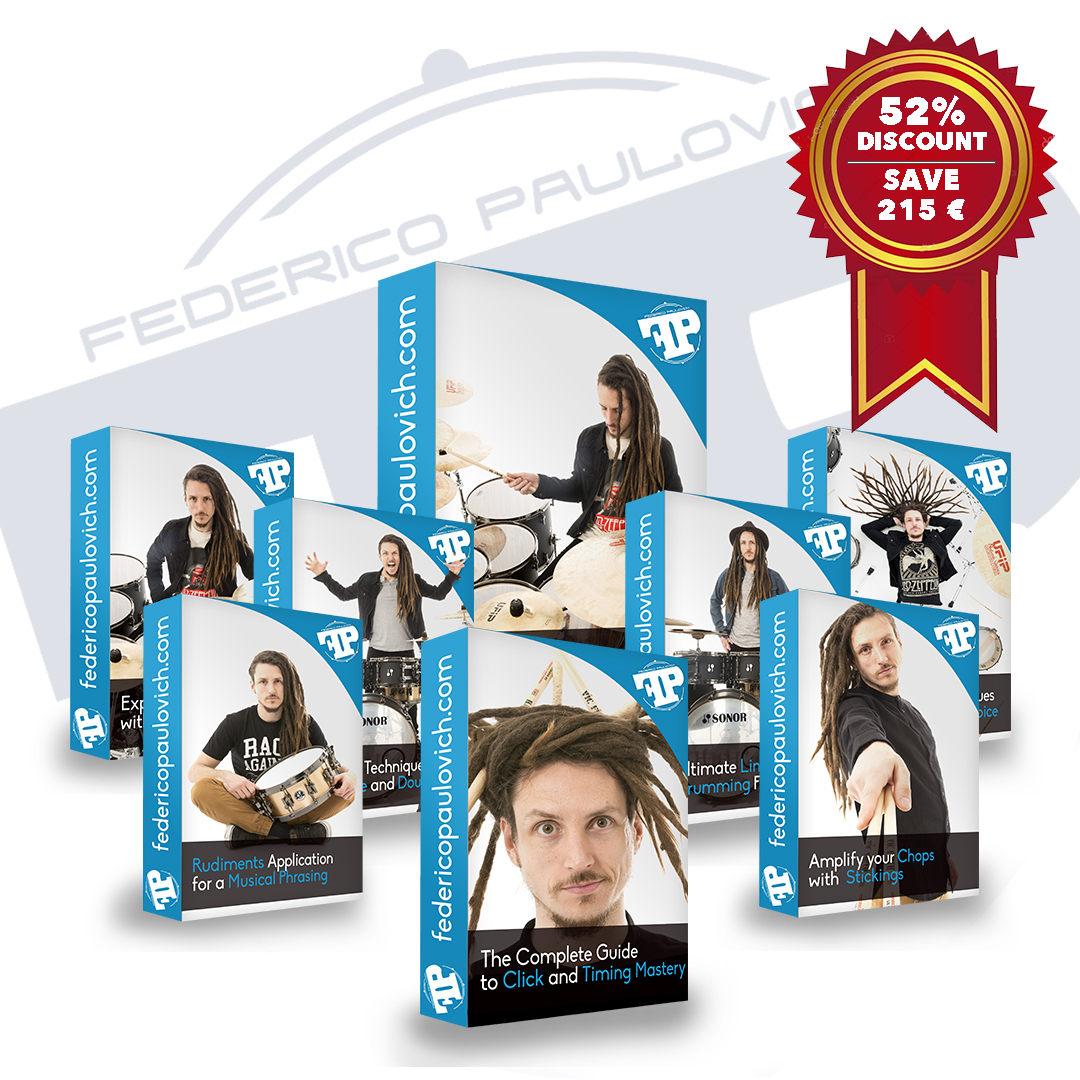 MODERN DRUMMING MASTERY
One Time Payment - Lifetime Access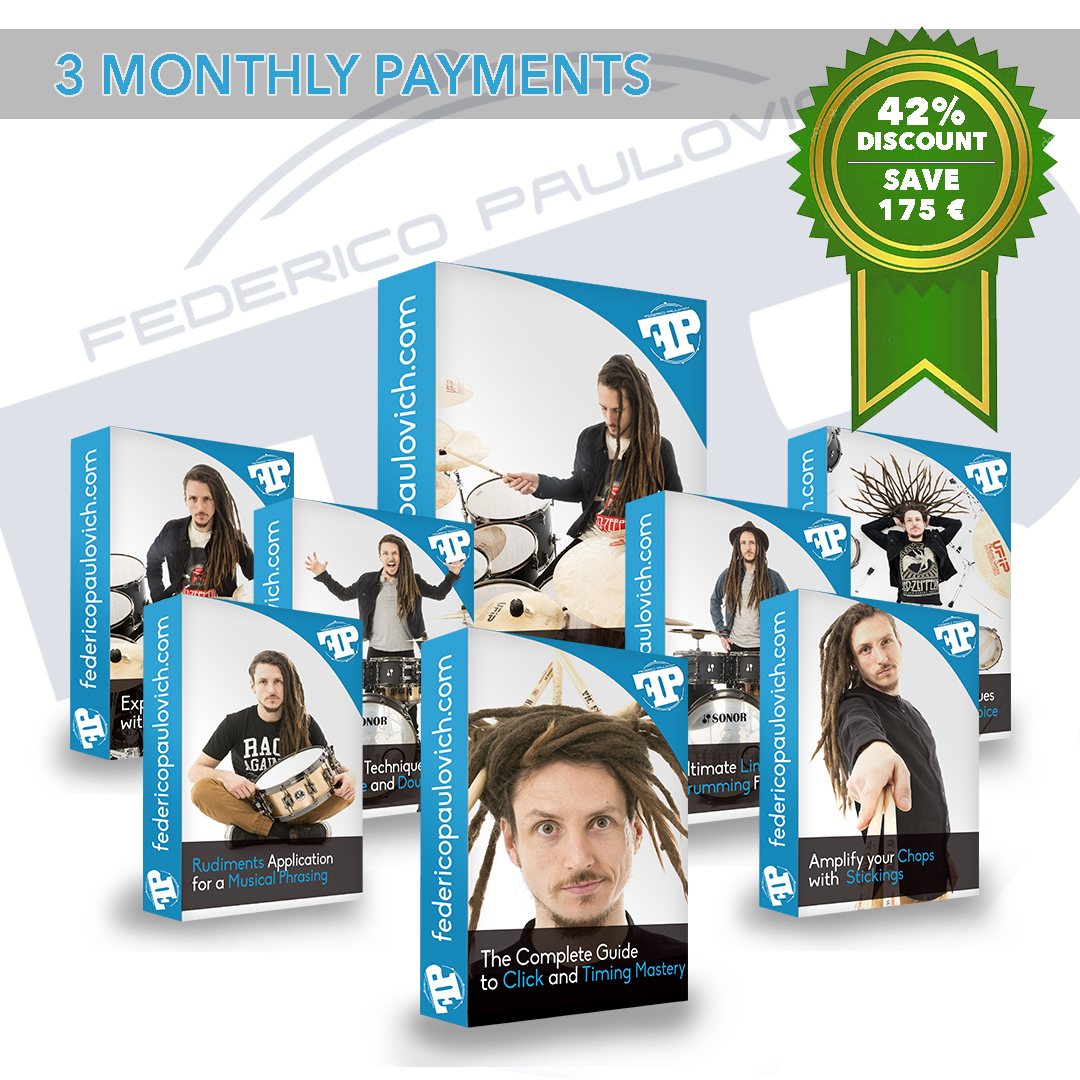 MODERN DRUMMING MASTERY


Three Monthly Payments - Lifetime Access
Time to take action! 


Now it's up to you to make the right decision. You can continue roaming on the internet looking for stuff that doesn't really serve the music and your playing, OR you can take action and START TODAY changing the trajectory of your learning curve dramatically, just by clicking that button.
You know that's what you want.
See you inside the course!